GitHub private repos are now free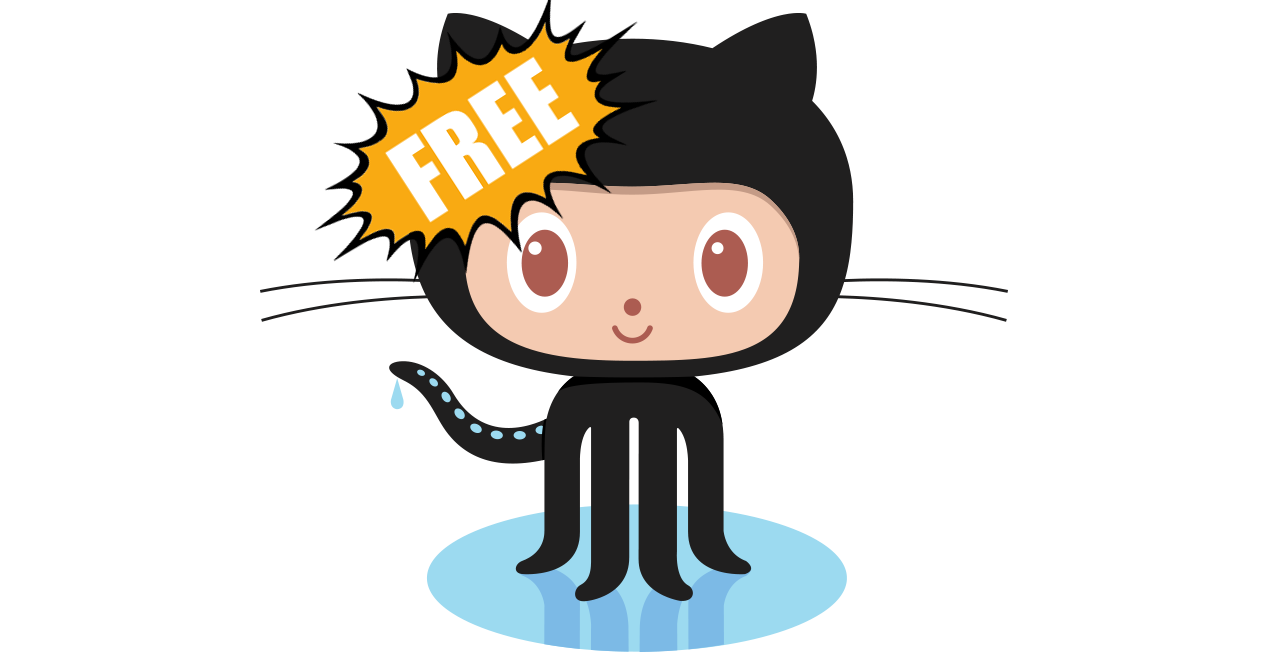 GitHub private repos are now free
Although we consider GitLab to be our preferred git hosting service (where private repos were already free), we do make use of GitHub when collaborating with clients on their code hosted there. As our clients typically use private repos, we likewise maintain a paid account so we can fork their code into a private repo. GitHub just recently announced that their free plan now supports private repos. So if you have a paid GitHub account mainly for that capability, should you downgrade? What will you be giving up?
According to GitHub's pricing page, if you downgrade from Team (what GitHub calls their lowest paid tier) to free, this is what you'll give up:
required reviewers
code owners
3000 down to 2000 actions minutes/month
2 GB down to 0.5 GB package storage
As the meaning of those are not necessarily obvious, I'll elaborate on what they mean. But first, a big benefit you usually get with a paid plan is technical support provided by employees, yet the Team plan doesn't explicitly say that. The free plan says you get "community support." I'm assuming the paid plan includes company provided support.
required reviewers
On their pricing page under "Protected branches" they explain:
Enforce restrictions on how code branches are merged, including requiring reviews by selected collaborators, or allowing only specific contributors to work on a particular branch.
code owners
Their explanation of code owners:
Automatically request reviews – or require approval – by selected contributors when changes are made to sections of code that they own.
actions minutes/month
The "actions minutes/month" thing apparently applies to automation jobs, including continuous integration (CI):
Get execution minutes for hosted runners to automate your software development workflows. Write tasks and combine them to build, test, and deploy any code project on GitHub. Minutes are free for public repositories.
package storage
The storage, which seemed on the low side, applies only to built packages, not the repo:
Host your own software packages or use them as dependencies in other projects. Both private and public hosting available. Packages are free for public repositories.
other differences
Additionally the detailed plan comparison chart says that draft pull requests, multiple pull request assignees, scheduled reminders (periodic reminders that there are open pull requests), and automatic code review assignment are all available only for public repos under the free plan, and are included in the paid plan.
price reductions
Before you consider downgrading to save some money, also be aware that GitHub has dropped the price of their Team plan by a bit. It used to be $5/user, with a minimum of 5 users. Now:
The GitHub Team plan will now cost only $4 per seat with no minimum seat requirement.
downgrade?
For us, none of the features we'd lose by switching to the free plan would be missed. However, we've opted to stick with the paid service because:
if you're using GitHub as part of your business, then it is worth paying for support;
if GitHub failed to protect the privacy of your client's code, you probably have a stronger legal footing if you are on a paid plan.

Tom Metro is founder and Chief Consultant at The Perl Shop. He has been providing software consulting services since 1991 for companies ranging from startups to large enterprises, like Ticketmaster, Shopzilla, and Partners Healthcare. Currently specializing in agile software development using open source technologies, such as object oriented Perl, on medium to large scale web-based applications. Tom also contributes to open source projects and volunteers for local open source related organizations, such as Boston Perl Mongers and Boston Linux/UNIX user group.